Franchise Opportunities
Be a part of something big!
Contact us for Franchise Opportunities: 860-430-5372
One great thing about being a Puppy Palace Franchisee
is you have access to our great partners to help you be successful.
COMCAST Advertising
David Theobald, account specialist at Comcast (effectv) offers television and online advertising for your franchise.  The Puppy Palace is a local ad sponsor of Animal Planet in Connecticut!
Amenta Emma Architects is an award-winning architectural and interior design firm with offices in Hartford, CT, New York, NY, and Boston, MA.
Dan LeRoy Productions
TV commercial production to advertise your specific franchise location.
Chris Paradiso at Paradiso Insurance offers the best pet insurance for your customer's new puppy.

Nathan Accounting Group
Nathan Accounting Group with national presence, is happy to be the official CPA firm to The Puppy Palace. We will assist Franchisees with every aspect of their finances, including Bookkeeping, Payroll, Income Tax filing, and Merchant Services.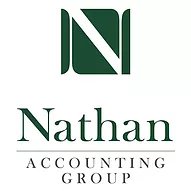 UCFS (United Consumer Financial Services) provides stores with the ability to offer customers low monthly payments for pet. A credit application is completed,
approval status appears almost immediately, contract is esigned, then the family can take their furry friend home right away! UCFS has been providing consumer financing for 40 years.